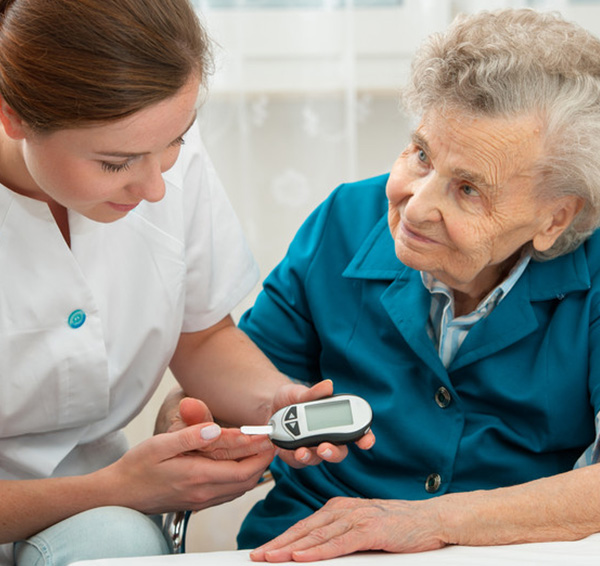 Diabetes Management
Diabetes is a complex disease that requires a challenging lifestyle. As always, Loyal Home Care is around to help.

Diabetes Management service consists of a few easy but important procedures. Primarily, our home health nurses are concerned of the diet of your senior family member. They will help to prepare personalized meals, which will correspond to the meal plan ordered by the doctor. These meals are typically made of low cholesterol, low fat, low sodium, and vegetarian nutrition. Such a healthy diet will have your loved one in an excellent shape, keeping the blood's sugar at the optimum level. Besides the meal plan, our caregivers will educate our aging patients and their family members of the proper diet. Nutrition education plays a vital role in the Diabetes Management service since some patients, for example, refuse of sugar at all, while low dosage of sugar is sometimes a part of a meal plan set by doctor. Meanwhile, others may be unaware of the impact of various carbohydrate-containing foods on blood glucose.

The lifestyle of your loved one will improve in general, as our nurses will promote a number of physical activities and medication management to achieve a desired health status.

Keep in mind, if the senior member of your family, who is diagnosed with diabetes, has experienced frequent hospitalization, new prescriptions schedule, diabetic wounds, foot ulcers, or underlying disease processes, early action will be highly beneficial.
You can easily contact us at
+1 617-964-2489
for requesting a service.