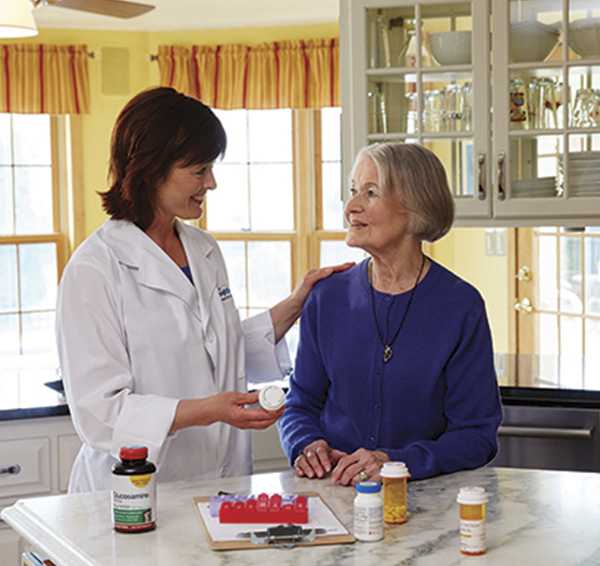 Medication Management
In order to avoid the risk of overdose or mistreatment of prescriptions in general, Loyal Home Care offers Medication Management service. Highly recognized by the insurance companies across the US, this service boasts of many advantages.

At first, we're collecting all the information about patient's prescriptions and their usage. Since our caregivers team up with the patient's doctor, it's a stress-free & quick procedure. Then, the caregiver will make sure your loved one takes all the necessary medications on time, with a prescribed dosage. Next, we will monitor the health status of your loved one, looking for any potential side effects or improvements. As follows, if the prescribed medications negatively reflect on the patient's health, our nurses will instantly report to a doctor, which is a crucial advantage of the medication management and home care service as a whole.

Timing is extremely important in arranging schedules & making reminders. Similarly, tracking any adjustments to the medication list will ensure the positive effect of the treatment plan established by the doctor. The general rule for the medication management service is following the directions of the doctor thoroughly. As well, we perform such meticulous work as storing the medications at the recommended temperature.

Educating your loved one of prescription usage is also a critical part of medication management since independence of your loved one remains our top priority. Our professional nurses will instruct the patient of the proper usage and possible side-effects of taking the prescriptions.
You can easily contact us at
+1 617-964-2489
for requesting a service.